2017 Precision Medicine Symposium Invited Speakers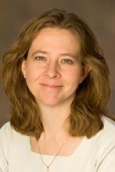 Cori Daines, MD
Professor, Pediatrics
Division Chief of Pediatric Pulmonary Medicine
University of Arizona
Cori Daines is a Professor of Pediatric Pulmonary Medicine at the University of Arizona in Tucson, Arizona and division chief of Pediatric Pulmonary Medicine. Dr. Daines received her undergraduate degree from Texas A&M University and her medical degree from St. Louis University. She completed her residency in Pediatrics at St. Louis University/Cardinal Glennon Children's Hospital and her fellowship in Pediatric Pulmonary Medicine at the University of North Carolina. She was faculty at Cincinnati Children's Hospital prior to coming to Tucson in 2007. She serves on several national committees for the American Thoracic Society and the Cystic Fibrosis Foundation.
Dr. Daines has broad-ranging interests in Pediatric Pulmonology, serving in Tucson as the CF Center Director, Director of the Pediatric Flexible Bronchoscopy Program, Director of the Home Tracheostomy and Ventilator Program, Director of the Pulmonary Neuromuscular Program, Director of our Children with Special Needs Program, Director of Pediatric Respiratory Care for the University of Arizona Hospital, and the pulmonary member of the Pediatric Aerodigestive Program. She also has been involved in Banner's Advanced Leadership for Physician's Program and serves on the Operations Committee for Banner University Medical Group.
Dr. Daines' research interests have focused on clinical and translational research in cystic fibrosis as well as quality improvement research with cystic fibrosis. She currently directs the Tucson Therapeutics Development Center of the CFF to lead clinical research, directs Tucson's participation in the CFF Success with Therapies Research Consortium, sits on the CFF North American Conference Planning Committee and serves as a Coach for the CFF TDN's eQUIP-CR quality improvement in CF clinical research program. She also serves on the board of the Southern Arizona's Chapter for the Cystic Fibrosis Foundation.
Joshua C. Denny, MD, MS, FACMI
Professor, Biomedical Informatics & Medicine
Director, Vanderbilt Center for Precision Medicine
Vice President for Personalized Medicine
Vanderbilt University Medical Center
Dr. Joshua Denny is Professor of Biomedical Informatics and Medicine, the Director of the Center for Precision Medicine and a Vice President of Personalized Medicine at Vanderbilt University Medical Center. His interest in medical informatics include accurate phenotype identification from electronic health record data and using the electronic medical record to discover genome‐phenome associations to better understand disease and drug response, including the development of the EHR‐based phenomewide association (PheWAS) method. He is PI of nodes in the Electronic Medical Records and Genomics (eMERGE) Network, Pharmacogenomics Research Network (PGRN), and the Implementing Genomics into Practice (IGNITE) network. He is a PI of the Precision Medicine Initiative (PMI) All of UsSM (AoU) Research Program Direct Volunteer Pilot and the PMI AoU Data and Research Support Center. Dr. Denny remains active in clinical care and in teaching students.

James P. Evans, MD, PhD
Bryson Distinguished Professor of Genetics and Medicine
The University of North Carolina at Chapel Hill
James P. Evans, MD, PhD, is the Bryson Distinguished Professor of Genetics and Medicine at The University of North Carolina at Chapel Hill. He directs Adult and Cancer Genetics Services and is clinically active in both Medical Genetics and General Medicine. He is Editor in Chief of Genetics in Medicine, the official journal of The American College of Genetics and Genomics.
After obtaining his MD and PhD from the University of Kansas he served as Intern, Resident and then Chief Resident of Internal Medicine at The University of North Carolina in Chapel Hill. He subsequently trained in Medical Genetics at The University of Washington in Seattle. He is board certified in Internal Medicine, Medical Genetics and in Molecular Diagnostics.
Dr. Evans's research interests focus primarily on the applications of next generation genomic analytic technologies in Medicine and broad issues of how genetic information is used and perceived. He is principle investigator of an NIH funded study examining how genome-scale sequencing can best be used in clinical care of patients.
He has been extensively involved in policy issues both nationally and internationally. He was an advisor to the US Secretary of Health and Human Services on the subject of "Genetics, Health and Society" from 2004-2010 and has been actively involved both nationally and around the world in the education of high court judges about Genetics and scientific matters in general, as explored in the New York Times in July of 2008.
In 2010 Dr. Evans testified before the US Congress regarding the regulation of genetic testing and has advised the Government Accountability Office on the same subject. He addressed the US Presidential Commission on Bioethics regarding genetic testing and has participated in numerous briefings of members of the US Congress regarding matters related to Genetics. He participated as faculty and organizer of a United Nations Conference in Concepción, Chile regarding global access to advanced medical technology.
Dr. Evans lives in Durham with his wife; he enjoys reading, traveling and bicycle riding in his spare time, though not simultaneously.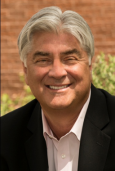 Joe G.N. "Skip" Garcia, MD
Merlin K. Duval, MD Endowed Chair for Leadership and Innovation
Professor of Medicine
University of Arizona Health Sciences
Joe G.N. "Skip" Garcia, MD, is the University of Arizona Dr. Merlin K. DuVal Professor of Medicine. Dr. Garcia is an internationally noted physician-scientist, health administrator, scholar and educator and an elected member of the Institute of Medicine of the National Academies.
His prior positions include senior vice president for health sciences at the University of Arizona (2013 – 2016), director of the Division of Pulmonary and Critical Care Medicine at Johns Hopkins University (1998-2005), chairman of the Department of Medicine at the University of Chicago (2005-2009), and vice chancellor for research at UIC where he was the Earl M. Bane Professor of Medicine, Pharmacology and Bioengineering, (2010-2012).
Before joining the UA in 2013, Dr. Garcia was CEO and vice president for health affairs overseeing the University of Illinois Hospital & Health Science system, a $1.2 billion health sciences and clinical enterprise. He also provided oversight of the University of Illinois Hospital and the University's federally qualified community health centers including the Miles Square Federally Qualified Health Center in Chicago. 
Dr. Garcia is a passionate advocate for the training of physician-scientists and is an active supporter of minority medical and science students. He has nurtured many minority students at UAHS, UIC, Johns Hopkins University and the University of Chicago, guiding them into MD and PhD programs.
Dr. Garcia also serves as the program director and principal investigator for the Arizona Pride-25 Advanced Health Disparities Training Program in Heart, Lung, Blood and Sleep Conditions grant, designed to assist UAHS junior faculty members and transition postdoctoral fellows by offering mentoring and leadership development activities, advanced disparities research training and project-based experiences.
Dr. Garcia is internationally recognized for his seminal research contributions to the understanding of genetic-based research on lung disease and for development of novel therapies for critically ill patients with acute inflammatory lung disease. Dr. Garcia has nearly 500 peer-reviewed publications and an expansive portfolio of National Institutes of Health-sponsored research and continues to direct large federally-funded research programs. In May 2016, Dr. Garcia received an $11.4 million, five-year program project grant to continue his ongoing investigation of acute respiratory distress syndrome and ventilator-induced lung injury.
In 2016, Dr. Garcia received the Trudeau Medal from the American Thoracic Society in recognition of his lifelong major contributions to the prevention, diagnosis and treatment of lung disease through leadership in research, education and clinical care.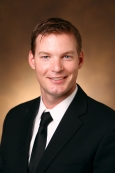 Jason H. Karnes, PharmD, PhD, BCPS
Assistant Professor, Department of Pharmacy Practice and Science
Member, Division of Pharmacogenomics, Center for Applied Genetics and Genomic Medicine
Member, Sarver Heart Center
University of Arizona Health Sciences
Jason Karnes, PharmD, PhD, BCPS received his Bachelor of Arts degree in Greek in 2004 from the College of William and Mary.  In 2004, he moved to Gainesville, FL to pursue a Doctor of Pharmacy at the University of Florida, which he completed in 2008.  Dr. Karnes remained at the University of Florida to pursue a Doctor of Philosophy in Clinical Pharmaceutical Sciences.  His graduate work focused on the pharmacogenomics of adverse metabolic effects of antihypertensives under the mentorship of Drs. Julie Johnson and Rhonda Cooper-DeHoff.  In August 2012, he began a research fellowship in the department of Clinical Pharmacology at Vanderbilt University under the mentorship of Dr. Dan Roden.  At Vanderbilt, his research studies focused on cardiovascular pharmacogenetics and he served as the Jason D. Morrow Chief Fellow for the Division of Clinical Pharmacology.  In September 2016, Dr. Karnes joined the faculty at the University of Arizona College of Pharmacy in the Department of Pharmacy Practice and Science.  Since graduating from pharmacy school, he has continuously practiced pharmacy in hospital and retail settings and maintained board certification in pharmacotherapy.  His long term research objective is to determine biomarkers for serious adverse reactions, especially heparin-induced thrombocytopenia, and translate this knowledge into personalized drug treatment in patients.  He is an author on 17 peer-reviewed manuscripts and 23 abstracts presented at national and international meetings.  He is active in multiple professional societies including the American Heart Association, American Society for Clinical Pharmacology and Therapeutics, and the American College of Clinical Pharmacy.  He has been awarded a Scientist Development Grant from the American Heart Association and a Futures Grant from the American College of Clinical Pharmacy Research Institute.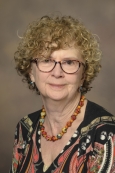 Deborah Meyers, PhD
Co-Director, Division of Pharmacogenomics, Center for Applied Genetics and Genomic Medicine; Co-Chief, Division of Genetics, Genomics and Precision Medicine, Department of Medicine; Professor, Medicine; University of Arizona
Deborah Meyers, PhD has recently joined UA faculty. She has had extensive experience with genetic analysis and identification of genes for rare and common diseases based on family studies and genome wide association approaches. She has worked on many diseases but has concentrated on respiratory diseases including asthma and COPD. Her work has been funded through multiple NHLBI multicenter grants including an ARRA GO grant and a current TOPMED grant to perform whole genome sequencing on ~2,000 well characterized subjects with asthma. She has worked extensively on pharmacogenetics in asthma especially on its applicability to individuals of different racial backgrounds.

Akinlolu Ojo, MD, PhD, MBA
Associate Vice President for Clinical Research and Global Health Initiatives
Professor of Medicine & Health Promotion Sciences 
In January 2016, Dr. Akinlolu ("Lolu") Ojo was appointed as the Associate Vice President for Clinical Research and Global Health Initiatives at the University of Arizona Health Sciences in the Office of the Senior Vice President for Health Sciences.  Dr. Ojo came from the University of Michigan, Ann Arbor where he served as Professor of Medicine and the Inaugural Florence E. Bingham Research Professor in Nephrology.  Dr. Ojo is an internationally recognized physician scientist with expertise in chronic kidney disease, kidney and kidney-pancreas transplantation and Global Health Research.  At the University of Michigan, Dr Ojo was the PI of research studies totaling >$70 million and he played leadership roles on major NIH-funded clinical trials and cohort studies including the African American Study of Hypertension and Kidney Disease (AASK), the Folic Acid Vascular Outcome Reduction in Transplantation (FAVORIT), the Chronic Renal Insufficiency Cohort Study (CRIC), the Adult-to-Adult Living Donor Liver Transplantation Study (A2ALL) and the Nephrotic Syndrome Study Network (NEPTUNE).  Dr. Ojo directed the Department of Medicine Global Health Research Program and the joint University of Michigan-International Society of Nephrology (UM-ISN) fellowship program to train nephrologists for low resource settings.  Dr. Ojo is currently the PI of the Human Heredity and Health in Africa (H3Africa) Kidney Disease Research Network – a research and training program that is conducting genetic studies on kidney disease in 8,000 participants through 10 academic medical centers in five countries in sub-Saharan Africa.  The H3Africa Kidney Disease Research Network is also engaged in the development of clinical and translational research infrastructure and research workforce capacity in Africa as part of a larger $76 million NIH-Wellcome Trust funded initiative to advance genomics research and develop clinical and translational research capacity in sub-Saharan Africa.  Dr. Ojo has served as the Chair of the Steering Committee of the H3Africa Consortium which is comprised of 24 research projects and >350 investigators from 37 African countries.  Dr. Ojo received his medical education from the University of Lagos, Nigeria and residency training in internal medicine at the University of Kentucky, Lexington.  He earned a Master of Public Health (MPH) degree in Global Health from the University of Alabama in Birmingham and completed nephrology fellowship, PhD in Epidemiology and the Master of Business Administration (MBA) at the University of Michigan.  Dr. Ojo has over 170 peer-reviewed publications and serves on editorial boards and on NIH study sections.  Dr. Ojo maintains active clinical research collaboration with investigators in Latin America, the Caribbean, West Europe and East Asia.  Dr. Ojo has mentored >20 research scientists and physician scientists and has been elected into several honorific societies including the American Clinical and Climatological Association (ACCA), American Society of Clinical Investigation (ASCI), and the Association of American Physicians (AAP).