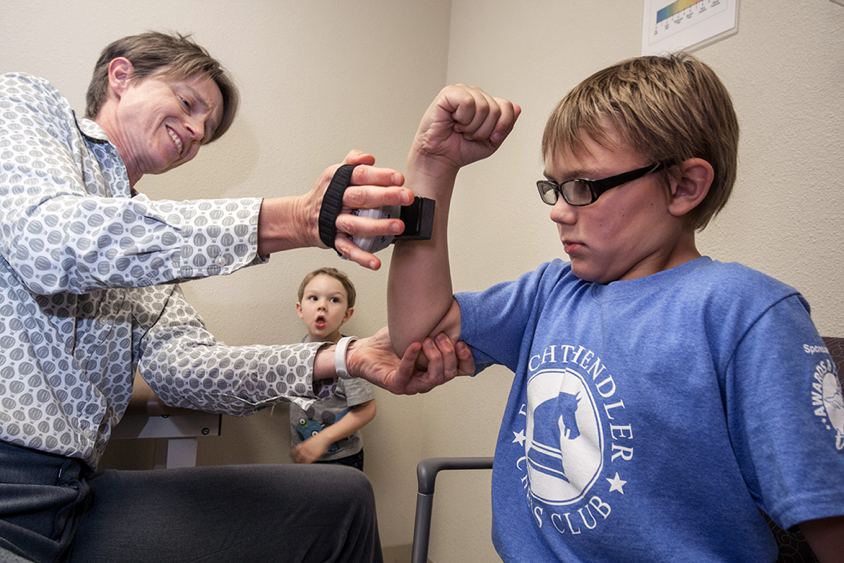 A local news story features two brothers in Tucson, AZ who are fighting a devastating disease, Spinal Muscular Atrophy (SMA). SMA is a rare genetic condition that affects how the body controls muscle movements. Over time, the muscles used for movement, sitting up, and controlling head movements in people with SMA become weaker and weaker.
Until recently, there were no treatments that target the root cause of SMA. But, a new medication called Spinraza is hoping to change that. Approved by the FDA in December, Spinraza is the first medication approved specifically for the treatment of SMA. In clinical trials of Spinraza, children who were given the treatment showed significant improvement compared to those who hadn't received the therapy.
Tucson brothers Beckett and Brady Grabo, who both have SMA, started undergoing Spinraza treatment earlier this Spring. Their doctor, Dr. Kaitlin Scherer, says that Spinraza is "like magic," becuase patients who receive it can start hitting their developmental milestones again. The Grabo boys are the first patients to be treated with Spinraza in Dr. Scherer's clinic, with more likely coming soon.